Expert Wood Staining & Finishing In Dickinson, ND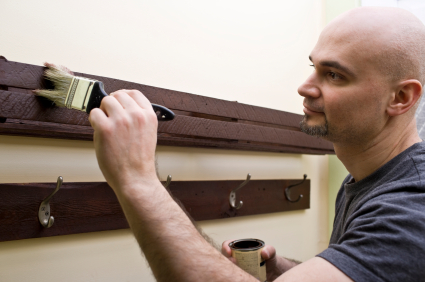 Many homes and businesses in Dickinson have real wood elements that set off a beautiful design element. There may be real wood cabinetry, molding, trimwork, flooring, paneling, doors, window frames, and other elements that are stained and finished instead of painted.
Over time the woodwork, or millwork, will loose the protective finish. Sometimes the stain starts to fade as well. Whether it's new woodwork or previously finished woodwork, it should be stained and finished for protection.
Precision Wood Finish is a local wood staining company who serves the Dickinson area. Our professional staff works with all types of wood to restore or stain and finish it when new. We hope you will allow us to offer you an estimate today if you need help with staining and finishing in Dickinson.
Serving Industry Professionals, Homeowners, & DIYers
High-Quality Products & Workmanship
We Stand Behind Our Work
We Can Deliver Within Up To 125 Miles
We Care About Our Community
Experts In Color & Stain Matching
Cabinetry Staining & Finishing In Dickinson
Many will choose to refinish kitchen and bathroom cabinets rather than replacing them. Staining and finishing is a much more affordable option if remodeling. It only makes sense to refinish the cabinetry instead of replacing it, if at all possible. Most of the time the cabinetry is still in great shape, so staining and finishing is the better option.
Give us a call today to find out what we can do to restore the beauty of your natural wood cabinetry. Whether they are in the kitchen, bathroom, or other areas of your home, we can get the job done with expertise.
Millwork Staining & Finishing
The millwork in your home may need refinishing if it has been some time since it was done last. New millwork needs to be quickly finished in order to protect it. Wood dries or becomes susceptible to moisture. Either way, it can warp, crack, become mildewy, or rot if not properly finished.
Staining & finishing for:
Trimwork
Fireplace Mantels & Surrounds
Stairways & Railings
Hand Rails & Chair Rails
Molding
Dickinson, ND
If you are looking for professional Dickinson Wood Staining Service or Products, please call 701-751-2848 or complete our online request form.