Minot Wood Staining & the Quality You Expect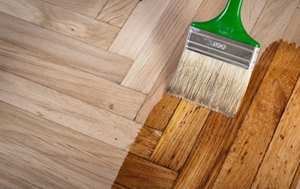 Looking for a Minot wood staining company to work with and not sure which one to choose? Here at Precision Wood Finish we have been providing our clients with the top level service they need for this type of work. We believe in going the extra mile in order to make sure that each of our customers gets the final results that they had wanted and hoped for.
Since 1994 we have been committed to making sure that all of the needs of each of our clients is met. This means finding ways to go above and beyond, such as offering delivery in a 125 mile radius so that you get the final product delivered right to you. Even the fact that we try to carry out the work we do in our shop as opposed to on site is for your benefit.
By doing this we cut down on unnecessary exposure to VOCs and are able to keep your pieces in a controlled environment for best results. The bottom line is that we are always trying to think of ways to enhance the overall experience and get the best results possible.
Wood Staining Experts in Minot
Even if you have had wood professionally stained before, you may not truly grasp the importance. It is a good idea to understand just what staining wood can do so that you never neglect getting this done. In the long run you will be extremely glad that you invested in professional wood staining in Minot, ND from our experts.
Some of the reasons for getting professional stain includes:
You want to be able to protect your wood pieces from problems like rotting because once this starts it cannot be reversed and replacement will be your only option. The best way to prevent rot is to keep out moisture and water. Your quality stain barrier makes this possible be waterproofing the surface.
The sun and UV rays are another concern for keeping your wood in tact. The sun can fade and damage your wood so it is important to have a protective measure in place to minimize the exposure and damage. Stain acts as this layer of protection safeguarding your wood from the sun.
You can count on us for the best in both quality and product selection, as we have a wide range of gel stains, water-based and solvent-based wood stains, and more. Whatever your wood staining needs are, you can trust in the expertise of our professionals. We do everything from millwork, doors, and windows to deck and cabinet staining in Minot, ND. If it's wood and needs to be stained, we've got you covered!
Stain Color Matching Services in Minot
Having an expert wood staining company address your need for custom stain color matching services is also essential. Although many so-called pros claim to be able to offer this, few really can deliver.
Don't settle for inferior quality services and results, let Precision Wood Finish get the job done for you. We care about being a part of helping you maximize the look and longevity of your wood pieces with expert stain service.
If you are looking for a professional Minot wood staining company then please call 701-751-2848 or complete our online request form.