Special Applications & Wood Stain Toner in Bismarck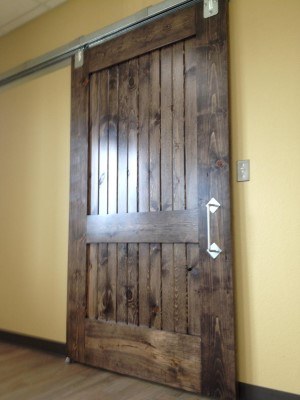 For some circumstances, special applications are required for the wood staining process. As industry experts who have been in business for over 20 plus years now, our team here at Precision Wood Finish can handle that. Our professional focus is on delivering to the customer exactly what the job calls for. From using conditioners to wood stain toner in Bismarck, you can put your trust in our expertise.
Our goal is to make sure that the results we deliver don't just meet your expectations but exceed them. We will work with you to find out more about what it is that you want to accomplish. From there we will discus with you the options that you have for special stain applications to make that possible.
The final results we provide for our clients become part of their home, their business and even family heirlooms that get passed down through the generations. So the quality of workmanship and results has to be the best. Get in touch with us today to find out more about what you have got in mind and let us make your vision a reality.
Wood Toner Stain Services
One of the special applications that we are able to provide for wood staining in Bismarck is stain toner. Toner is used to alter the color of a stain. This helps to perfectly color match for wood staining. It can also be used to provide your project with a unique and one of a kind look.
Each project that we take on is as unique and individual as the customer we are working with. So we need to be able to deliver on making your piece truly one of a kind. The final results will demonstrate our ability to do this for you.
As the local leading service provider for wood staining company services, we take this line of work seriously. This includes our ability to use training, skill and experience to deliver superior results. Don't take a gamble when it comes to the quality of work that goes into your staining work.
The Experts for Special Wood Staining Applications & Wood Stain Toner in Bismarck
As the premier wood staining company for special applications, such as toner, our crew here at Precision Wood Finish is proud to serve this fine community. We are a family owned and operated business who has had the great pleasure of working with residential and commercial clients in this area since 1994.
We believe that going above and beyond should be the industry standard, not the exception. Let us show you our commitment to customer satisfaction by working with you firsthand. Give us call today for your free estimate.
If you are interested in an estimate for special applications of toner or wood stains in Bismarck or the surrounding areas, please call 701-751-2848 or complete our online request form.
Recent Articles