Stain & Finishing Tongue & Groove Paneling in Bismarck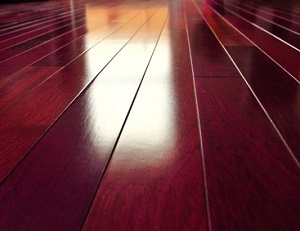 Tongue and groove is a method commonly used for wood in applications such interior wall paneling. It looks great and can be the best quality, as long as it is prepared by true industry professionals. This is why so many residential and commercial clients request the work be done by our team of pros here at Precision Wood Finish. We are the preferred choice when it comes to stain and finishing tongue and groove prior to installation in Bismarck.
Since 1994, we have been the company to call on for a variety of essential tasks – including tongue and groove services. You have to be certain that you are partnering with an industry professional who understands the benefits of proper staining and finishing. Carried out correctly, tongue and groove wood paneling can last for years, if not decades, to come.
In order to make sure that you get the highest quality results, make it a point to only work with our team of experts. We take great pride in the work that we do and that shows in the results that we are able to get for each of our customers. Don't settle for less than the best when it comes to the quality stain and finishing that you get for your wood work, such and tongue and groove.
If you would like a free estimate for tongue and groove paneling stain in Bismarck or the surrounding areas, please call 701-751-2848 or complete our online request form.
Recent Articles