Custom Stain Matching in Bismarck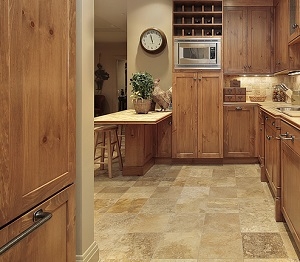 One of our areas of specialty here at Precision Wood Finish just happens to be custom stain matching in Bismarck. Our name says it all – we do everything with precision, as well as skill. Perfectly matching a wood stain is not something that just any company can provide.
In fact, many self-proclaimed industry experts may make claims say they offer this service but the results will be inferior. Having been in the business since 1994, we know what it takes to get the job done and leave the best possible results. During this time we have also earned our reputation for dominating in the niche specialized field of custom matching stain.
Each individual wood has its own unique traits and, more specifically, color hues. You want a wood stain that will compliment that and highlight the grain, as well as the natural color. This also means having the ability to understand and predict the even slight changes that will occur once the stain penetrates and soaks into the wood, in addition to how it looks once dry.
Custom Stain Matching Services
Keep in mind, the pros use us, but you can too! We provide exceptional service for savvy DIYers too. Wood stain color matching is not the sort of task that you want to leave to chance or work with someone lacking these credentials. You want to be able to value the finished product and cherish it – we can help make that possible.
Some of the other reasons why we are the preferred resource for this type of work includes:
Our stain matching ability is spot on, regardless of materials. You will appreciate this once you take a look at some of the previous work we have completed.
We can bring the work to you or deliver the finished results from our shop to you. We offer delivery within a generous 125 mile radius so give us a call to find out more.
You can also feel confident about the work that we do because we genuinely stand behind it. We are not satisfied with the completion of the job until you are.
As a local family owned company, we are easy to communicate with. This means that requests can easily be relayed and that any possible problems that come up can quickly be resolved.
When it comes to wood staining in Bismarck and the surrounding areas, locals trust our company because we provide quality results. Don't take chances when it comes to stain color matching - get a customized experience and the perfect wood stain for your project by calling our experts today! We have years of experienced and know the products and can ensure you get the results you expect using stain toners and various types of wood stains. You can rest assured we know what will work best for your unique project.
Professional Custom Stain Matching
You can also feel good knowing that you are supporting a local business as well as the local economy. Don't take chances when it comes to a service as specific and unique as custom stain matching. Our wood staining company can provide you with the finest results possible for all of your wood stain work.
Latest Projects
---
If you are interested in an estimate for custom stain matching in Bismarck or the surrounding areas, please call 701-751-2848 or complete our online request form.
Recent Articles