Wood Conditioner in Bismarck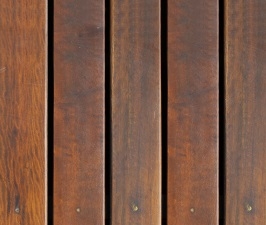 One of the traits of being an expert in the field of wood staining is knowing when to use certain techniques. For instance, knowing when to use wood conditioner in Bismarck is one of those details true industry pros know. Part of providing you with the results that you want is being able to grasp the field of wood and working with wood.
Some woods, usually soft woods, are more likely to absorb stain more than intended. Other woods are known for blotching when applying oil-based stains. The bottom line is that not all woods react the way you want them to when applying stains.
One way to combat this is to condition the wood. This is an ideal approach to obtain the desired finished look. So it makes sense to want to work with our experts here at Precision Wood Finish so that we can provide you with the ultimate in wood staining results.
Wood Staining & Conditioning Services
When our clients come to us with a service request, they have in mind the look that they want to achieve. Our only mission as a wood staining company is to make sure that we can accomplish that look, no matter what. So it means knowing how all woods react to various stain applications and how to attain the final desired look.
Being able to know how and when to use wood conditioning services is an example of what it takes to be a true industry pro. Some of the other reasons customers prefer us to the competition would be:
We can work in your home or place of business but often do the work in our own controlled work space. This reduces the risk of you ending up unnecessarily exposed to VOCs. Plus, the good news is that we deliver within a 125 mile radius so call to find out more.
We stand behind our work, your safety and your satisfaction. This is all our number one concern.
We are widely regarded for our stain matching capabilities across a variety of different materials.
As a local, family owned business we are able to be there for you and communicate more easily and readily. This includes resolving any issues that could possibly arise.
Bismarck Wood Conditioner Stain Application Experts
When it comes to using wood conditioner for staining in the Bismarck area, this is a less risky approach to take. The last thing that you want is a so-called pro taking chances with your wood project.
True industry experts know what to do – and what not to do. Here at Precision Wood Finish we use our experience and expertise to only deliver to you the very best of results. It's part of the reason we are the company locals prefer for wood staining in Bismarck and the surrounding areas.
To learn more about our wood stain conditioners or any of the other products and services we provide, please give our experts a call today at 701-751-2848.
If you are interested in our wood conditioner services in Bismarck or the surrounding areas, please call 701-751-2848 or complete our online request form.
Recent Articles