Specialty Items
Here at Precision Wood Finish, we have been the local leading wood staining company and provider for a variety of home improvement services over the past two plus decades. As a family owned and operated business, we go the extra mile to ensure that the needs of our clients are met. We don't just want to meet your expectations, we aim to exceed them.
While we may be best known for our variety of wood staining services we offer in the Bismarck area, there is a lot more to it than that. We are also the preferred industry expert for essential tasks and specialty items, such as the ones listed below. Call us to find out more about all of the work we can offer you.
Barn Doors

Opting for sliding barn doors is a fantastic way to save interior space as well as make a dramatic statement. They can be utilized in a variety of rooms and come in an assortment of styles, colors and finishes. Let us show you all the exciting choices that you have available.
Tongue & Groove Flooring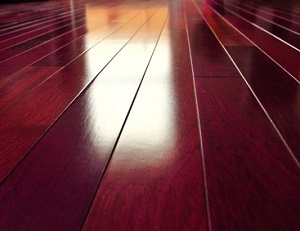 Tongue and groove wood is one of the most desirable options for wood available and can be used in a variety of applications. This style works in a variety of types of homes and certainly adds to the resale value. It is a classic and clean look and will withstand the tests of time all while looking stunning for years to come.
---
Latest Projects
---
If you are interested in an estimate for wood staining or one of our specialty items, please call 701-751-2848 or complete our online request form.
Recent Articles