Deep Penetrating Wood Stains in Bismarck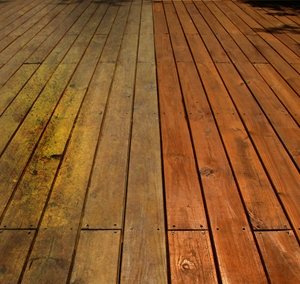 The wood stains we use are known for a variety of features or benefits. Depending on the project is how we determine the type of stain we use here at Precision Wood Finish. One of the essential features is the ability to be penetrating. Penetrating wood stains in Bismarck are a specialty of ours, and we'd be happy to go over the benefits and uses for this type application.
The reason that a stain's ability to penetrate the wood is important is that it means it is able to soak deeper into the wood truly taking hold. As opposed to something that barely makes it past the surface. All of this means that you get quality results that will last for years to come.
This is important when the piece means a lot to you. Many a family heirloom that has been passed down from generation to generation has survived the tests of time as a result of deep penetrating stain. Don't take chances by settling for less than the best for all of your wood items, especially items with sentimental value.
Expert Application of Wood Penetrating Stains
As the premier provider of such important services, we take great pride in the work that we do. This approach is what has helped us earn the reputation that we have as the local wood finishing experts. When we say we can guarantee stain that penetrate way beyond the surface, you can bet that we genuinely mean it.
Other reasons that you can feel confident about the work we do and the results that we are going to leave you with include:
True industry experts such as the ones working at our wood staining company are able to perfectly match the stain regardless of materials. As true industry experts, this happens to be something that we can do for you even with deep penetrating stain.
We offer superior service and results because we use 3 sprayed top coats and 2 heavy sprayed paint coats. The work we do is built to last for longevity, performance and exceptional beauty.
We can carry out the work in our shop where there is a controlled environment for optimal results during the drying process. Not to mention, this allows us to prevent exposure of harsh fumes to you.
In instances where we bring the work to our shop, as opposed to on-site, we can offer delivery. We can provide delivery within 125 mile radius, so call today for more details.
We truly stand behind the work we do as well as our commitment to your safety and satisfaction. This really is our number one concern and priority.
The Source for Penetrating Wood Stains in Bismarck
There is no reason to settle for less than the best when it comes to the work that goes into wood staining in Bismarck. This deep wood penetrating stain has the power to preserve your most treasured pieces. Not only that, but our quality of workmanship will provide you with the results that you deserve.
If you are interested in penetrating wood stains in Bismarck or the surrounding areas, please call 701-751-2848 or complete our online request form.
Recent Articles