The Experts for Staining and Finishing Millwork in Bismarck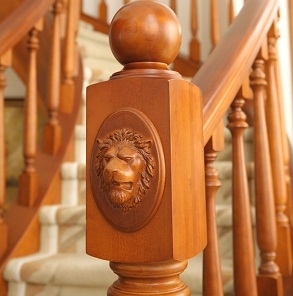 The best way to explain millwork in Bismarck is to explain that this is what tends to add the depth needed to transform your house into a home. Working with the pros here at Precision Wood Finish is the best way to make that possible. We take great pride in all the work that we do, including more than just wood stain services. Selling these products is not what we do, finishing them is.
Our crew goes the extra mile for the work we do. This is why we take extra precautions such as placing wax paper between painted doors prior to shipping out. We also offer delivery in a 125 mile radius, so give us a call for details about this service.
Expert Wood Finishing Services
At Precision Wood Finish we are honored to be considered the best of the best for your finish work, that includes staining and painting millwork in the Bismarck area. You can feel good knowing that we stand behind the work we do because we know the quality is above and beyond.
Of course you may also be wondering more about the reasons that we are qualified to tackle this type of work for you. We are a family owned and operated business that has been around since 1994. So we know the industry inside and out. That's part of the reason why locals prefer us when it comes to millwork, molding, trim, and wood finishing in Bismarck and the surrounding areas.
Of course you can also feel good about doing your part to help support the local economy. By opting for a local wood staining company your dollars are directly supporting the local economy. Give us a call today to get your free estimate and find out for yourself what makes us the best choice around.
Professionally Crafted Custom Millwork in Bismarck
Not only will you enjoy and appreciate custom millwork, your property value will increase too. This type of quality workmanship enhances the beauty and the value of your structure. Yet this is only possible if you truly get the exceptional work needed to make that happen.
For this and all of our premium services, all you have to do is give us a call. Here at Precision Wood Finish we want to be able to help you achieve the look that you have always wanted. Get in touch with us right now so that we can start working on your next project. From millwork to wood finishing in Bismarck and the surrounding areas, we're happy to help you with your home improvement needs.
If you would like a free estimate for millwork in Bismarck or the surrounding areas, please call 701-751-2848 or complete our online request form.
Recent Articles