Are You Looking for a Jamestown Wood Staining Expert?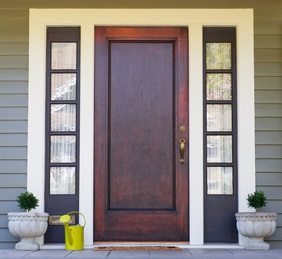 Finding the best Jamestown wood staining company doesn't have to be a difficult challenge. In fact, you have already found the right answer here with Precision Wood Finish. With over 20 plus years of experience taking on this type of work, we know what it takes to get the job done.
Even more importantly, we know what it takes to provide our clients with top of the line service and superior results. We work with a variety of different customers and have the ability to find out what it is that each one needs. From there, we go above and beyond to make sure that we are able to deliver that for them.
We are the best of both worlds. You get the individual care from a locally owned business and the expert results you'd expect from a big box chain company. Get in touch with us today so that we can provide you with the service that you need to get the job done.
Wood Staining Experts in Jamestown
There are a lot of different types of wood pieces that can be stained including everything from interior floors to decking, cabinetry and everything in between. Some people ask why wood staining in Jamestown, ND is so important and here are some of the reasons it is essential to stain wood:
Make it Waterproof – This is important for wood siding, decks or any other exterior wood surfaces. However this can also be important for interior wood that could be exposed to spills, such as flooring or countertops. The stain acts as a protective barrier so the liquids do not seep into the wood.
Protection From the Sun – Any wood surface that gets exposure to sun, inside or outside your home, needs protection from the sun. This helps prevent fading and damage. If you want to be able to retain the color of your wood surfaces, stain can help you do the trick.
Protection From Rot – The last thing that you want is for your wood to begin to rot because there is no way to reverse the process. Staining wood keeps out moisture that causes rot. Plus this also adds protection from mildew, mold or insects that can eat away at wood.
Have questions about gel stains, water-based and solvent-based wood stains, or the many services and specialty items our Jamestown wood staining company can help you with? Please give us a call! We'll be happy to provide you with more information as well as a free estimate for your project.
Stain Color Matching Services in Jamestown
One of the most important skills our wood staining company possesses here at Precision Wood Finish is the ability to color match stain. This will provide you with the final look you want without losing the natural look and color of your favorite wood. Give us a call today for this and all of the wood staining services we offer.
If you are looking for a professional Jamestown wood staining company then please call 701-751-2848 or complete our online request form.