About Our Bismarck Wood Staining Company, Precision Wood Finish
Get to Know the Precision Wood Finish Name!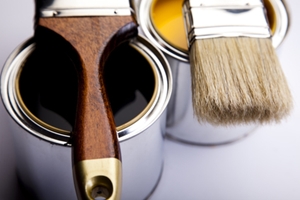 Since 1994, the Precision Wood Finish team has been providing residential and commercial customers with premium workmanship. Our operation began humbly, as a family-owned and operated business, out of a small 2,700 square foot shop. Over the past two decades we have grown to be a Bismarck wood staining company that covers a territory of 125 mile radius housed in a 7,600 square foot facility.
This enables us to offer a wide variety of services including having the ability to accommodate just about any size job. In addition to workmanship capabilities, we have also made it a point to always maintain our high standards with a focus on ethics and values. This allows us to provide exceptional customer service as well as superior final results.
Our dedication to excellence in communication with our clients has helped us build and maintain the impeccable reputation that we have as a local wood staining company. This starts from the very first consultation we have for your free estimate and continues throughout every step of the way. You can expect nothing but knowledgeable and courteous service from every member of our staff.
It goes without saying that we strive to provide the highest level of quality of workmanship which is what has helped us to earn the high level of customer satisfaction that we do. We stand behind our slogan, "Quality and Beauty You Expect" and look forward to serving you!
Services Our Wood Staining Company Offers
Recent Articles
If you would like to know more about our Bismarck wood staining company, please call 701-751-2848 or complete our online request form.