Finishing Double Hung Windows in Bismarck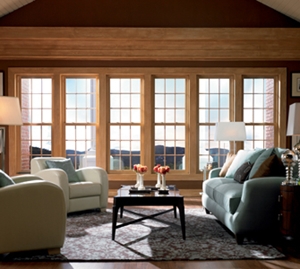 Making decisions about which windows you need doesn't have to be complicated. It all comes down to knowing your options and being able to make the best choice. One of the reasons that home and business owners rely on Precision Wood Finish for their service needs is because we offer the best in quality for finishing casement and double hung windows in Bismarck.
This includes quality workmanship, customer service and even pricing. We also make it a point to help make sure that all our clients comprehend the options that they have. If you want to make a savvy choice as a homeowner and consumer, this is the key to doing so.
Having been in business since 1994, we know what it takes to address the service needs of our clients. We have seen windows vastly improve over the past two decades so that you now have the best options for quality possible. It starts with us providing you with the information that you need and a free estimate.
What to Know About Double Hung Windows
Of course one of the most important details about having new windows installed is knowing what your options are before you jump into a window project. Double hung windows are still one of the most popular options for windows in Bismarck, and here is some of what you should know about them:
Double hung are the traditional standard. Actually they are an improvement on the classic which is the single hung.
They are made up of an upper and lower sash. While a single hung was for just sliding the bottom open with the top remaining stationary, both sashes can open with a double hung.
They are easier to adjust as well as easier to clean. Since both sashes are able to move and are adjustable, you have better ability to control air intake and can clean inside and outside easily.
They look great with a wide variety of styles of homes. Keep in mind that your windows impact both the interior design aesthetics and the exterior curb appeal so choose wisely.
Let us meet with you to review with you the options that you have. This will ensure that you get the very best options available. Plus, you can feel good about the one that you ultimately make.
The Bismarck Double Hung Windows Experts
Precision Wood Finish is a family owned and operated wood staining company and we go above and beyond to address the needs of our customers. There is no reason for you to settle for less than the best, when it comes to your new windows or window finishing service. So give us a call today and let's discuss all the benefits there are to double hung windows in Bismarck.
If you would like a free estimate for finishing double hung windows in Bismarck or the surrounding areas, please call 701-751-2848 or complete our online request form.
Recent Articles