Finishing Patio Doors in Bismarck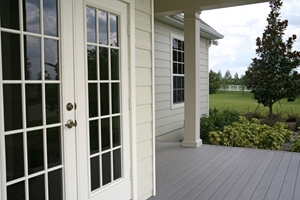 What you may not realize is that the patio doors you select can impact your home, both the look and the feel. Not to mention, the choices that you make will also impact the overall look and feel. The idea is to find something that works cohesively with the layout while still providing you with superior performance. With all the available patio doors in Bismarck and the surrounding areas, though, how do you know what finishing option is right for your home?
There are plenty of reasons that homeowners in the area rely on Precision Wood Finish to provide them with finishing services. With over two decades of industry expertise we know how important it is to make sure that you get just the right stain on your doors. We also know what it takes to provide our clients with the finest in customer service.
It starts with us providing you with our free estimate and ends with you loving the results that you get. Our ability to take care of our customers is what has helped us earn the high rate of repeat and referral business we have. Don't take chances when it comes to the level of quality that goes into the work that you get done for your home or your business.
If you would like a free estimate for finishing patio doors in Bismarck or the surrounding areas, please call 701-751-2848 or complete our online request form.
Recent Articles