Hidden Benefits of Fiberglass Entry Systems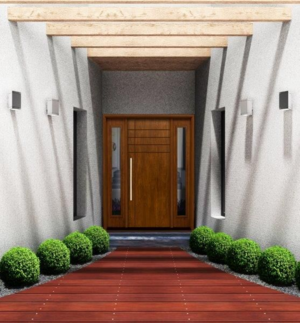 Being a Bismarck homeowner means having a lot of details to think about, including your own front door. There's no point in settling for anything less than the best, when it comes to the details that make up your home. So why should that be any different for your doorways? This should lead you to considering fiberglass entry systems. Yet, in order to be a savvy consumer and a wise homeowner, it means learning more about any purchase you make. Your house is your biggest and most important investment, so make it a point to get informed about the options you have and the choices that you make.
What Is It And How Can You Benefit From It?
Wondering what some of the advantages are, when it comes to fiberglass entry systems? For one thing, this type of front door helps make your household more energy efficient. A more energy efficient home means lower utility bills, as well as makes your house more Eco-friendly. In other words, it's a win-win for you, as well as the environment. This is a great investment to make in order to protect yourself from suffering rot or insect intrusion, at least for your doorway. Over time, many doorways become susceptible to damage from rot or pests. However, the
unique material and process in which these entry
systems are constructed help prevent this from happening. It probably comes as no surprise that this type of doorway is also leak proof. The quality material and snug fit help to protect your household against leaks, all year round, no matter what the weather is like. Fiberglass doors don't just help keep out leaks, rot and insects, they also protect against intruders. The quality door frame and locking system is designed with safety and security in mind. With all of this being said, does it even make sense to want to take a gamble with any other type of entry system?
Find the Right Professional to Work With
Precision Wood Finish is the local leading service provider to rely on, when you find yourself in need of this type of work. Aside from providing you with the
best quality materials
and workmanship, we will also help you get a better understanding of what your options are. We want to work with you to help you make the right choices, as well as ensure that you get the best results.
If you are looking for an expert for wood staining in Bismarck, ND, then please call 701-751-2848 or complete our online request form.