Real Benefits of Real Wood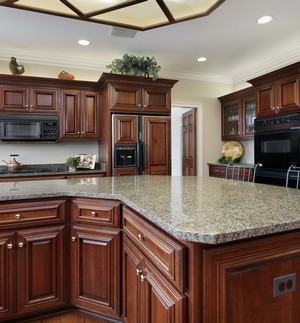 The great news about being a homeowner these days is that you have a lot of options. On the other hand, sometimes the hard part of being a homeowner these days is you have so many options available to you.
One of the big choices you'll make about your home is the cabinetry, and many wise homeowners opt for real wood, and for plenty of good reason. Yet, it can be easy to get distracted by other possible choices you have, so let's take a look at why wood is such a solid selection.
Advantages of Solid Wood
It would be easy to think a wood staining company is biased and that's why we're here talking about real wood cabinets. However, the benefits of real wood can't be denied and some of these include:
For one thing, they increase the value of your home. While that may not be your main reason for getting real wood cabinets, it doesn't hurt. It means that you're making a smart investment into your home.
Nothing beats the warmth, richness, and beauty of real wood. There are some attractive faux wood options on the market but nothing can ever touch the allure of real wood. It's a distinct material and appeal that's unsurpassed.
If taken care of, real wood will last for a long time. Some woods are more durable than others and this is something you should discuss with the professional you're working with. Plus, should they suffer any damage, it's fairly easy to sand it out and re-stain them, making your cabinetry as good as new.
As mentioned previously, there are a lot of different types of wood. That means you have plenty of options to choose from even for real wood. Whether it's the look, the budget, or a combination of factors, you'll be able to find the right wood for your cabinets.
Want to find out more? Or are you ready to get started?
Either way, it's time to call Precision Wood Finish and get optimal service and results from our Bismarck wood staining company.
If you would like a free estimate for cabinetry staining and painting in Bismarck or the surrounding areas, please call 701-751-2848 or complete our online request form.