Selecting the Right Windows in Bismarck Doesn't Have to Be Difficult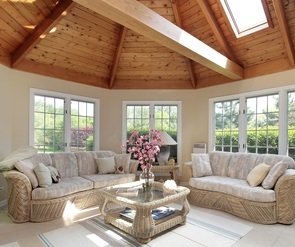 Let's face it, getting windows in Bismarck is one of those tasks that tends to get neglected. You know that you need to update and upgrade the windows in your Bismarck home but just can't get motivated to do it. Since you already have windows in place, isn't that good enough?
Of course the answer is no. Your windows should be replaced for a number of reasons and it is not just about appearances. Modern windows provide you with better quality so you can have a more energy efficient home.
Better energy efficiency means lower utility bills. It also happens to mean that your home will be more Eco-friendly or green. So now that you know why you need to do it, the important thing is understanding how to pick the right ones.
Details to Think About When Selecting Windows in Bismarck
Before moving forward with your windows, you still have to pick the right windows to get the job done. Some of the factors that you need to consider include:
Appearances – Your new windows are going to impact the interior design aesthetics as well as the exterior curb appeal. So make it a point to consider both of these perspectives when choosing your windows.
Maintenance – If you don't want to spend a lot of time and money with the upkeep required for certain types of windows, make sure you stick to the basics. This includes being able to clean them with ease, such as double-hung options that allow you to clean the outside of the glass from inside your home.
Energy Efficiency – Replacing outdated windows with new windows that still lack energy efficiency features makes no sense. The better energy efficiency you can get, the better. You will see savings over time in your monthly utility costs making it all worth the investment.
Budget – Of course, you also don't want to exceed your window shopping budget, at least not by too much. However, if you can trim the budget in other areas of your remodeling project that are more cosmetic than functional to get the best quality windows in Bismarck possible, that makes perfect sense.
Call in the Pros
By working with our crew of window installation and wood staining experts here at Precision Wood Finish, you can feel confident that you are going to get the guidance you need to make the right choice. We can provide you with the information you need to understand your options. Even better, once you make your choice we will provide you with the best quality installation service too. And if you choose wood windows that need finishing, our wood staining company will ensure you get the quality results you expect.
If you are looking for window staining or painting in Bismarck, ND, then please call 701-751-2848 or complete our online request form.