Bismarck Wood Staining Tips: Why It Makes Sense To Get Wood Stained Immediately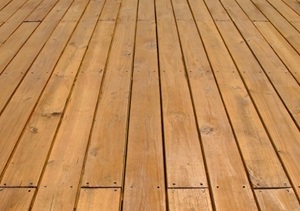 As a Bismarck homeowner, you probably have a lengthy list of tasks to take care of. That makes it easy for some to get overlooked or forgotten. However, one of the tasks that you need to address as soon as possible is the need for getting your wood surfaces stained. Any Bismarck wood staining expert will tell you: the sooner the better.
This is especially essential for exterior woods like siding or decking. However, think about all the wood that needs staining inside your home. From the floors to the countertops, it all needs that layer of protection that only quality stain can provide.
Understanding the Top Benefits of Wood Staining in Bismarck
The bottom line is that all wood surfaces need expert level staining and wood finishing services, and here are some of the reasons why:
Water Damage – While a growing tree may require water to keep thriving, once that wood has been cut to create your deck of flooring, that changes. Wood that hasn't been treated properly with a waterproof stain - or a protective stain of any kind - can encounter problems like fading, warping or rotting. It is easier to prevent the damage from occurring in the first place by having quality stain in place as a barrier.
Mold and Rot – Moisture can lead to issues such as mold and rot. For wood this is a major problem. Once your wood begins to rot there is no way to reverse it, the only option is to replace it.
UV Rays – Even the sun, which was good for tree growth, poses a threat once the wood has been cut. Exposure to direct sun requires protection for wood just like it is needed for skin. Stain helps limit the exposure, fading and damage that can occur as a result of UV rays.
Beauty – Adding stain to preserve wood also has the benefit of increasing the natural beauty. You have the ability to keep it simple and focus on highlighting the wood grain. Or you can even alter the color by using various stain colors.
Lifespan – Overall, the main idea is to make sure that your wood can have as long a lifespan as possible. Getting quality stain is one of the easiest ways to make this possible. Without stain, your wood could begin to deteriorate yet stain will provide years, if not decades, of longevity.
How to Get Started
The other trick to quality wood staining in Bismarck is making sure that you have the right team to work with to get the job done. Since 1994, local residential and commercial clients have relied on our crew here at Precision Wood Finish to get the job done. Our wood staining company provides the finest in quality service and results so that you wood pieces will have optimal looks, longevity and performance.
If you are looking for an expert for wood staining in Bismarck, ND, then please call 701-751-2848 or complete our online request form.