Expert Wood Staining & Finishing In Garrison, ND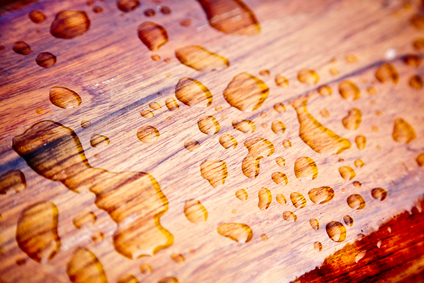 If you have a woodwork investment in your home or business in Garrison, staining and finishing is important. This helps to seal the wood to protect and beautify it. Once the millwork, or woodwork, is protected, it requires very little maintenance. Unprotected, problems with mildew, drying or rotting set in.
Whether you have new wood or woodwork that needs to be refinished, call the Garrison wood staining experts at Precision Wood Finish. We have the experience to work on all types of natural wood whether it's your cabinetry, stairway, trimwork, or other millwork.
As a local, family-owned wood staining company, we have been serving Garrison since 1994. Perhaps you've already heard of our quality workmanship and first-rate personalized service? If not, feel free to give us a call with any questions you may have or to tell us about your project.
We Regularly Serve Industry Professionals, Homeowners, & DIYers
High-Quality Products & Workmanship
Community Grounded Local Business
Experts In Color & Stain Matching
We Stand Behind Our Work
Delivery Within Up To 125 Miles
Interior Doors Staining & Finishing In Garrison
While many will remember to refinish entry doors, many forget that interior doors also need to be refinished from time to time. The luster of the wood dulls and fades as the finish wears off. Painted doors need to be repainted as well or problems begin to form.
Before you know it, the veneer starts to peel away and the door has to be replaced. Instead, let us paint or apply a good protective stain and finish. When we finish the interior doors of your Garrison home or business, they will be beautiful and will stay that way for a long time.
Stair Systems Staining & Finishing In Garrison
Be sure to think about your stairway if you have a wooden stair system in your home or business. Stairway refinishing can make or break the successful look of a remodeling project. You will want to ensure the stair system is as beautiful as the rest of your flooring. Our professionals will make sure your stairway looks fabulous!
Garrison, ND
If you are looking for professional Garrison Wood Staining Service or Products, please call 701-751-2848 or complete our online request form.