Expert Wood Staining & Finishing In Wilton, ND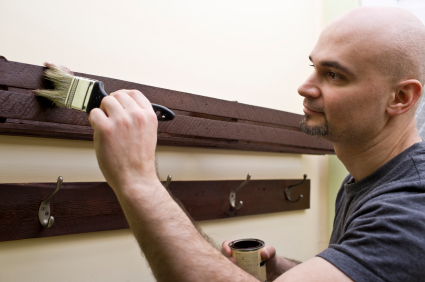 When it comes to wilton wood staining and finishing, it's important that the process is done with close attention to detail. This type of work is more like artistry than it is anything else. It's a skill developed over time.
Precision Wood Finish has been the Wilton and surrounding area trusted staining and finishing company since 1998. Our goal is to make our customers happy and completely satisfied with every project we undertake, large or small.
We have a local workshop in Bismark where we do most of our work. However, we are often on site taking care of projects for business and home owners. We also cater to local do-it-yourself people who enjoy handling their own projects. Give us a call or come by and we'll be glad to answer your questions.
Millwork
Stair Systems
Interior Wood Doors
Cabinetry
Fiberglass Entry Doors
Metal Entry Doors
Patio Doors
Windows
Specialty Items
Delivery
Custom Cabinetry Finishes For Wilton
Cabinets speak volumes about the design style of a home. One reason for this is how much space they take and how visible they are in the room.
Another is that most often the finish is clear so the beauty of the wood they are made from shows through. Whether you have finished cabinetry or brand new, staining and finishing is important.
Our professionals offer custom cabinetry finishes for Wilton homeowners. We have also helped many business owners in the area with custom cabinet finishing. We can help you create a new design with a new stain color or experts can match the old stain finish.
Specialty Items For Wilton
As a local leading wood staining company, our professionals have helped homeowners and business owners alike with improvement services over the last couple of decades.
Our company wants to meet and exceed your expectations. One variety of service we provide is in specialty items. If you are looking for siding, decking, or any of the items below, give us a call. We would love to offer you a competitive estimate today.
Barn Doors
Bar Tops
Cedar Siding
HardiPlank Lap Siding
LP SmartSide Siding
Versatex Siding
Decking
Tongue & Groove Flooring
Wilton, ND
If you are looking for professional Wilton Wood Staining Service or Products, please call 701-751-2848 or complete our online request form.